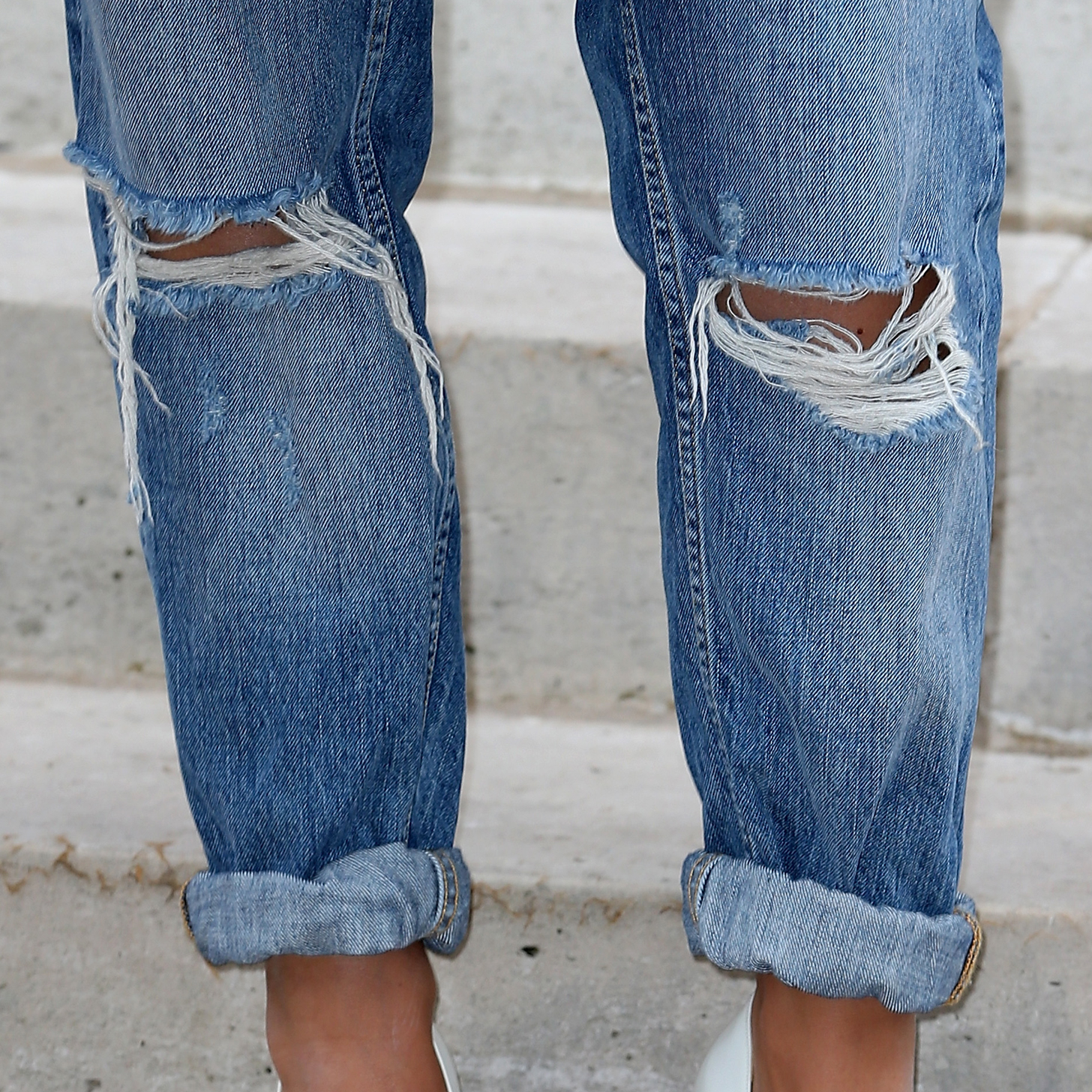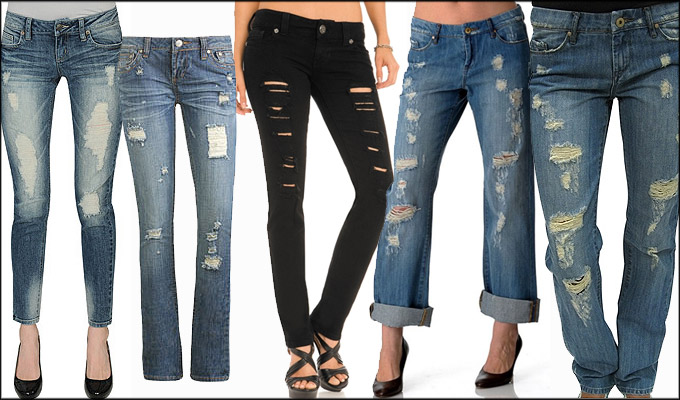 So you've probably noticed the come back that distressed denim. Many designers have created beautiful numbers featuring tattered jeans in all different shapes and sizes. But like pretty much everything designer, it also comes with a heavy price tag. And anyway, why pay a fortune for something that already looks old when you can simply DIY the look yourself? So in this post I am going to show you a few easy ways on how to distress your denim
What you need: An old pair of jeans (duh)
First and foremost, mark on your jeans where you want distressing so it will make it easier to see where you want it.
Grab hold of an old razor and slice where ever you want, razors are great at lighly shredding your jeans.
2) Using sandpaper/pumice stone
This is pretty self explanatory, get yourself sandpaper or a pumice stone and just rub it and wear away where ever you want distressing, this will create a worn out effect.
3) Using a cheese grater
Yes, it may seem a bit bizzar to use a kitchen supply, but using a cheese grater is going to distress your jeans just enough to make them look shop brought, just figure out where to distress them and rub, however, be careful using this as it is pretty sharp.
4) Using scissors and tweezers
All you have to do is shear and pluck away! This method is good for distressed detail. With cutting and tweezing, you have the most control. It makes everything precise so take your time.
I hope you enjoyed a few of the ways of how to distress your denim
!